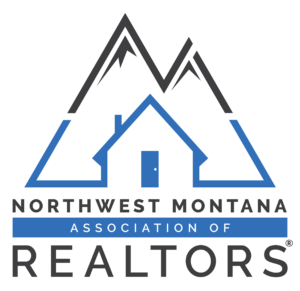 Thank you for visiting the NORTHWEST MONTANA ASSOCIATION OF REALTORS® ("NMAR") website www.nmar.com ("Site").
These Terms of Use ("Terms") govern how you may access and use the Site and your responsibilities when doing so. NMAR's Privacy Policy explains how NMAR may use any personal information shared by you. By accessing www.nmar.com, you agree to these Terms and NMAR's Privacy Policy, so please take a moment to carefully review these documents. If you are accessing this Site on behalf of an organization, then you agree to these Terms and the Privacy Policy on behalf of that organization. If you do not agree to these Terms, you may not use this Site.
Other sections of the Site may have additional rules and regulations that are specific to that particular section and will be accessible to you in such sections.
MODIFICATIONS
NMAR may modify these Terms from time to time. Any modifications to the Terms will be effective once posted to the Site. If you access or use the Site after the Terms have been modified, your continued access and use will constitute acceptance of all modifications..
NMAR'S CONTENT AND INTELLECTUAL PROPERTY
Any information or content shared on the Site is for informational purposes only and does not constitute legal or professional advice. Please consult with an appropriate professional for any professional advice you need, for example, legal or accounting advice.
NMAR or its partners created the text, images, video, graphics, content, and materials ("Materials") available through the Site. All Materials are protected by all applicable copyright and trademark laws. NMAR or the party credited owns the Materials, and all rights in the Materials are expressly reserved.
Your Conduct
NMAR hopes this website will promote and facilitate a meaningful exchange of information on issues in the real estate industry. In order to ensure a safe and civil environment, NMAR expects you to conduct yourself in a respectful and law-abiding manner when using the Site. You may not:
Use the Site to advertise or promote real estate listings or real estate services;
Use the Site to send unsolicited communications or promotions, also known as "spam";
Use the Site to promote or advertise products or services;
Use the Site in any way that violates local, state or federal laws;
Upload or share materials that are illegal, fraudulent, defamatory, libelous, misleading, threatening, profane, or obscene;
Take any action that will disrupt or interfere with operation of the Site, which includes use of any robot, spider, or other automated device, process, or means to access, retrieve, scrape, or index any portion of the Site;
Violate the privacy or infringe the rights of others, including intellectual property rights;
Use inflammatory, offensive or inappropriate language;
Impersonate other persons.
YOUR CONTENT
In certain areas of the Site, you can choose to upload content that will be publicly displayed. Please be thoughtful when choosing to do so, since content available online is easily shared and captured.
If you choose to share content on the Site, you warrant and represent that you are the owner of the content or you are permitted to use the content in such manner. You may not post any content to the Site that you do not own or are not permitted to use. NMAR respects the intellectual property rights of others and expects you to do the same.
By submitting any content, you grant to NMAR a nonexclusive, perpetual, irrevocable, worldwide, sublicensable, royalty-free license to use, store, display, publish, transmit, transfer, distribute, reproduce, create derivative works of, and publicly perform such content for any purpose related to the Site and the services provided through the Site.
NMAR will review all content submitted prior to public posting on the Site. If approved, the content will be posted within a reasonable timeframe. NMAR may refuse to post any content for any reason whatsoever. For example, NMAR may not approve content that contains offensive language, is not relevant to the original post, or is a commercial endorsement. Also, NMAR may remove any content for any reason whatsoever. This means that even if your content was initially approved by NMAR, NMAR may remove it at a later date.
If you choose to upload content to the Site, you agree to indemnify and hold NMAR harmless from any and all liability, damages or expenses whatsoever due, directly or indirectly, to any cause of action arising out of the Content posted by you.
MEMBERS-ONLY ACCESS
Some portions of the Site may only be accessed by members of NMAR. If you are a member of NMAR, you must first register for access. You are responsible for the activities that occur on the Site under your username and password, so please be careful with how you store and share that information.
You are also responsible for providing NMAR with accurate and complete registration information, including updating such information as it changes.
E-MAILS
You may have the opportunity to provide your email address to NMAR, for example, by registering for members'-only access. If you share your e-mail address with NMAR through the Site, NMAR may send e-mails to you about a variety of subjects, such as updates to the Site or NMAR's products, services, events and programs. By providing your e-mail address to NMAR, you consent to receiving these e-mails from NMAR.
THIRD-PARTY LINKS
This Site includes links to websites that are not owned or operated by NMAR. These links are provided as a convenience and do not constitute NMAR's endorsement of the linked-to website or its owner. Please be aware when you leave the Site because NMAR's Terms and Privacy Policy will no longer apply to your activities. Third-party websites will likely have their own terms of use and privacy policy, which NMAR has no control over.
SITE PROVIDED "AS IS"
NMAR hopes your visit to the Site is informative and entertaining; however, there are certain things that NMAR cannot guarantee. THIS SITE IS PROVIDED BY NMAR ON AN "AS IS" AND "AS AVAILABLE" BASIS AND WITHOUT ANY WARRANTY THAT THE SITE WILL MEET ANY PARTICULAR CRITERIA OF PERFORMANCE OR QUALITY. NMAR MAKES NO REPRESENTATIONS OR WARRANTIES OF ANY KIND, EXPRESS OR IMPLIED, AS TO THE USABILITY, CONDITION OR OPERATION OF THIS SITE, OR THAT ACCESS TO OR USE OF NMAR.REALTOR WILL BE UNINTERRUPTED OR ERROR-FREE, OR AS TO THE INFORMATION, CONTENT OR MATERIALS INCLUDED ON THIS SITE. YOU EXPRESSLY AGREE THAT YOUR USE OF THIS SITE IS AT YOUR SOLE RISK.
TO THE FULLEST EXTENT PERMITTED BY APPLICABLE LAW, NMAR DISCLAIMS ALL WARRANTIES, EXPRESS AND IMPLIED, INCLUDING, BUT NOT LIMITED TO IMPLIED WARRANTIES OF MERCHANTABILITY, TITLE, FITNESS FOR A PARTICULAR PURPOSE, NON-INFRINGEMENT, COMPARABILITY, SECURITY AND ACCURACY.
Some jurisdictions do not permit the disclaimer of certain warranties, so the above disclaimers may not apply to you.
LIMITATION OF LIABILITY
TO THE FULLEST EXTENT PERMITTED BY LAW, IN NO EVENT SHALL NMAR, ITS DIRECTORS, OFFICERS, AFFILIATES, EMPLOYEES OR AGENTS BE LIABLE FOR ANY DAMAGES OF ANY KIND ARISING FROM THE USE OF THIS SITE, INCLUDING, BUT NOT LIMITED TO, DIRECT, INDIRECT, INCIDENTAL, CONSEQUENTIAL AND PUNITIVE DAMAGES. NMAR SHALL ALSO NOT BE LIABLE FOR ANY LOSS OF PROFITS, REVENUE, DATA, USE, GOODWILL OR OTHER INTANGIBLE LOSSES; DAMAGES RELATING TO YOUR ACCESS TO, USE OF, OR INABILITY TO ACCESS OR USE THE SITE; DAMAGES RELATING TO ANY THIRD-PARTY CONDUCT OR CONTENT AVAILABLE ON THE SITE, INCLUDING WITHOUT LIMITATION, DEFAMATORY, OFFENSIVE OR ILLEGAL CONDUCT OR CONTENT. THIS LIMITATION APPLIES TO ALL CLAIMS, REGARDLESS OF LEGAL THEORY, AND WHETHER OR NOT NMAR HAS BEEN INFORMED OF THE POSSIBILITY OF SUCH DAMAGES.
Some jurisdictions do not permit the limitation or exclusion of certain liabilities, so the above limitations and exclusions may not apply to you.
TERMINATION
You may stop using the Site at any time. NMAR may suspend or terminate the Site at any time at NMAR's discretion and without notice. NMAR may also terminate, limit or suspend your access to the Site for any reason at any time and without notice. For example, NMAR may terminate your access to this Site if you are not complying with these Terms or if NMAR determines that you are a repeat infringer of third-party intellectual property rights.
DIGITAL MILLENNIUM COPYRIGHT ACT ("DMCA")
NMAR respects the intellectual property rights of others and expects you to do the same. Per the DMCA, NMAR will respond expeditiously to claims of copyright infringement on the Site if submitted to NMAR's Copyright Agent as described below. Upon receipt of a notice alleging copyright infringement, NMAR will take whatever action it deems appropriate within its sole discretion, including removal of the allegedly infringing materials.
If you believe that your intellectual property rights have been violated by NMAR or by a third party who has uploaded materials to the Site, please provide the following information to NMAR's designated Copyright Agent listed below:
A description of the copyrighted work or other intellectual property that you claim has been infringed;
A description of where the material that you claim is infringing is located on the Site;
An address, telephone number, and e-mail address where NMAR can contact you and, if different, an e-mail address where the alleged infringing party, if not NMAR, can contact you;
A statement that you have a good-faith belief that the use is not authorized by the copyright owner or other intellectual property rights owner, by its agent, or by law;
A statement by you under penalty of perjury that the information in your notice is accurate and that you are the copyright or intellectual property owner or are authorized to act on the owner's behalf;
Your electronic or physical signature.
NMAR may request additional information before removing any allegedly infringing material. In the event NMAR removes the allegedly infringing materials, NMAR will immediately notify the person responsible for posting such materials that NMAR removed or disabled access to the materials. NMAR may also provide the responsible person with your e-mail address so that the person may respond to your allegations.
NMAR reserves the right to terminate, limit or suspend any user's access to the Site in the event of repeated infringing activity. If you believe that a user of this Site is a repeat infringer, please follow the above instructions to contact NMAR's Copyright Agent. Please include sufficient information to assist NMAR in determining that the user repeatedly engaged in infringing activity.
Jeri Moon
NORTHWEST MONTANA ASSOCIATION OF REALTORS®
110 Cooperative Way
Kalispell, MT 59901
United States
406-752-4313
jmoon@nmar.com
These Terms are governed by the laws of the State of Montana, without reference to conflicts of laws. Regardless of your location, any disputes that arise under these Terms will be litigated before a court in Montana.
ENTIRE AGREEMENT
These Terms constitute the entire agreement and understanding between the parties with respect to their subject matter and may not be contradicted by evidence of any prior or contemporaneous oral or written agreement. These Terms create no third party beneficiary rights.
MISCELLANEOUS
NMAR's or your failure to exercise any right provided for in these Terms shall not constitute a waiver of any rights under these Terms. If any provision of these Terms is found to be unenforceable, such unenforceability will not affect the validity of the remaining provisions. You may not assign any of your rights under these Terms. NMAR may assign its rights under these Terms in whole or in part at any time without your consent. No agency, partnership, joint venture, or employment is created as a result of these Terms.