Ready to throw some beanbags, revel in a little bit of competition, and flex those muscles. Welcome to the NMAR YPN Cornhole Tournament. This is the fourth year we have put on this tournament. There has been much anticipation for this tournament to beat the reigning champion team of Mark Beck, RE/MAX Glacier County and Matt Rizzolo from Flathead Valley Mortgage.
4th Annual NMAR YPN Cornhole Tournament Bracket
Appetizers and snacks will be available throughout the night. Sacred Waters will also be doing a pint night!
4:30pm-4:55pm:  Networking and Team Registration
4:55pm: Registration for teams close.
5:00pm: Tournament Welcome and begins
TBD: Championship Game
Are you at your cornhole board?
Remember this tournament will be a single elimination tournament. Once the lose stings a little less; enjoy networking, cheer on others and grab a beverage and enjoy a wonderful night.
Please maintain one team member's presence in the courtyard because if your team isn't present to play at the start of the game/round, after 5 minutes your team will forfeit and the other team will win and move to the next round.
Rules: (in accordance with official American Cornhole Association rules)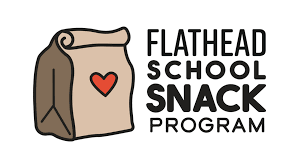 Since the fall of 2017 the Flathead School Snack Program has been providing healthy snacks during and after school to students in need. We believe that students should never feel less than or left out simply because they are unable to bring enough food to school.
Follow on Facebook and Instagram @flathaeadschoolsnacks
Go to their website: flatheadschoolsnacks.org
Thank you to our Sponsors