How do I watch the communities?
Have you felt the difference not just in the air, the weather, or even the back-to-school fervor. The difference of NMAR's new Member Portal, Website, and communications. In the past couple of weeks, we have been getting a handle on how to interact with this new website, including how to set up notifications.
If you are having issues receiving emails there are couple actions you can do to ensure that you are receving them.
But now what? How do I receive my posts? I set up my Communication Preferences and haven't received a notification about it.
Think of it this way, the Communication Preferences as a master setting for all the emails being sent from Member Connect. However, what needs to be done now is set up which community you would like to receive notifications from.
Click on Member Connect in the blue menu in the Member Portal.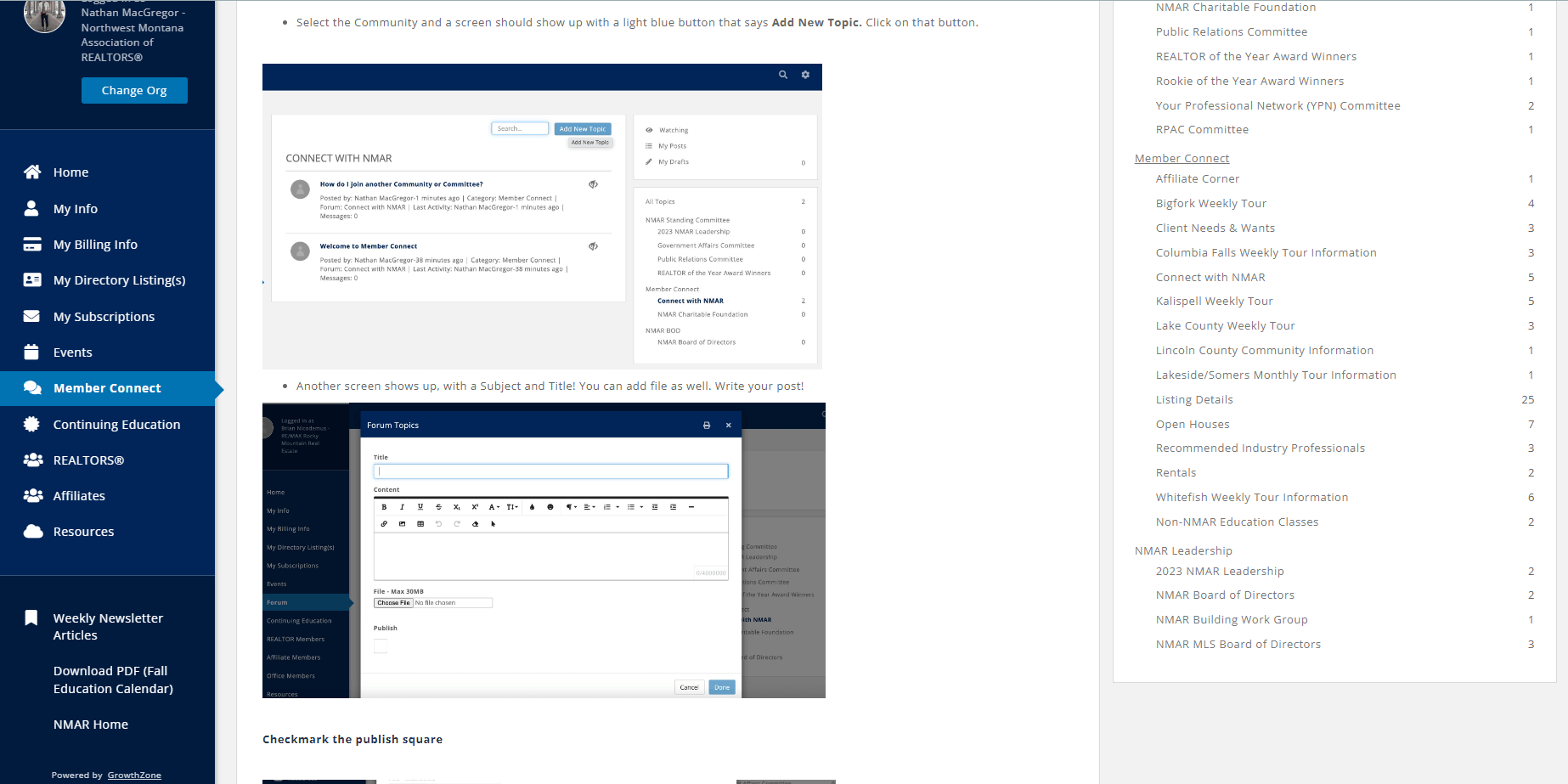 2. Find the right-side white column and click the word "Communities" (for those in the Committees and NMAR Leadership Groups, you will have do this as well).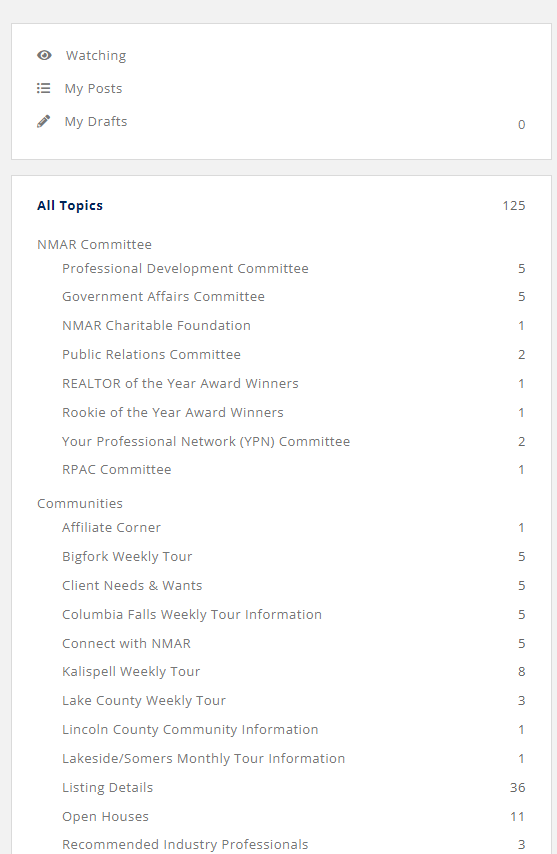 3. In the middle of the screen you should notice a list of all the communities with crossed-off eyes.
4. To watch the community click on the crossed off eye. You should immediately be notified on any activity in that community space.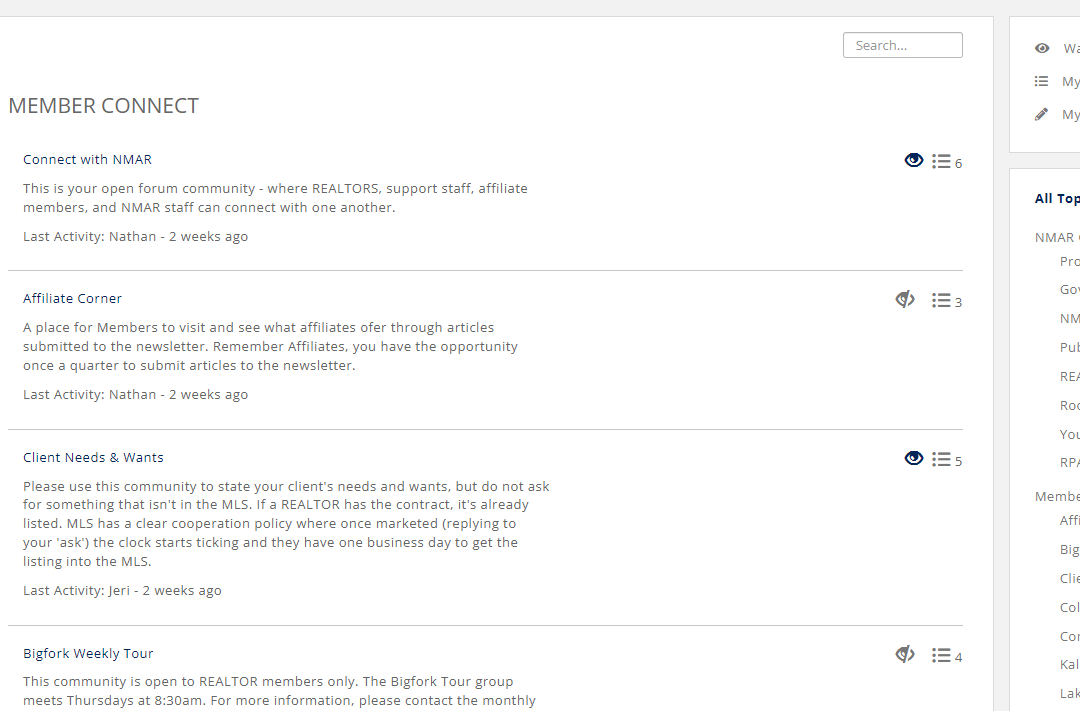 Are you communication preferences set up? If not, this is how to get into the communities.
Have you checked your spam, especially if you have a google account. Sometimes it takes your inbox server a moment to recognize Member Connect emails.
Be aware that it will take a moment for notifications to be sent to your inbox, especially if you communication preference is daily or monthly. The system needs time to understand which contacts would like notifications in their emails.
If you are having any issues figuring out how to watch Topics or Communities, feel free to reach out to nathanm@nmar.com